Vanmiddag was het dan eindelijk zover. De genomineerden voor de 90ste Oscaruitreiking werden bekendgemaakt. Tiffany Haddish (Girls Trip) en Andy Serkis (War for the Planet of the Apes) hadden vandaag, 23 januari 2018, de eer om de genomineerden bekend te mogen maken.
Naast Serkis en Haddish kwamen er ook nog een groep van A-list gasten langs. Onder deze gasten behoorden Salma Hayek, Priyanka Chopra, Rosario Dawson, Gal Gadot, Michelle Rodriguez, Molly Shannon, Rebel Wilson, Michelle Yeoh en Zoe Saldana. De nominaties werden bekendgemaakt in een tweedelige live presentatie.
De 90ste uitreiking van de Oscars (officieel: de Academy Awards of Merit) vindt plaats op 4 maart 2018 in het Dolby Theatre in Hollywood, Los Angeles. Om conflicten met de Olympische Winterspelen 2018 te vermijden vindt deze maal de uitreiking niet zoals gewoonlijk einde februari plaats. De show zal uitgezonden worden op ABC en geproduceerd worden door Michael De Luca en Jennifer Todd. De gastheer is Jimmy Kimmel, die de voorstelling voor de tweede keer acher elkaar presenteert. Genoeg bijgepraat? Mooi, want hier komen de nominaties.
Beste Film
Dunkirk
The Shape of Water
Get Out
Lady Bird
Phantom Thread
The Post
Darkest Hour
Call Me by Your Name
Beste regisseur
Christopher Nolan – Dunkirk
Greta Gerwig – Lady Bird
Guillermo del Toro – The Shape of Water
Jordan Peele – Get Out
Paul Thomas Anderson – Phantom Thread
Beste acteur
Timothée Chalamet – Call Me by Your Name
Daniel Day-Lewis – Phantom Thread
Gary Oldman – Darkest Hour
Denzel Washington – Roman J. Israel, Esq.
Daniel Kaluuya – Get Out
Beste actrice
Beste mannelijke bijrol
Beste vrouwelijke bijrol
Mary J. Blige – Mudbound
Allison Janney – I, Tonya
Laurie Metcalf – Lady Bird
Octavia Spencer – The Shape of Water
Lesley Manville – Phantom Thread
Beste origineel scenario
Get Out – Jordan Peele
The Shape of Water – Guillermo del Toro en Vanessa Taylor
Lady Bird – Greta Gerwig
Three Billboards Outside Ebbing, Missouri – Martin McDonagh
The Big Sick – Emily V. Gordon en Kumail Nanjiani
Beste bewerkte scenario
Call Me by Your Name – James Ivory
Molly's Game – Aaron Sorkin
The Disaster Artist – Scott Neustadter en Michael H. Weber
Mudbound – Dee Reeves en Virgil Williams
Logan – Jack Thorne, Scott Frank, James Mangold en Michael Green
Beste lange animatiefilm
Coco
The Boss Baby
Loving Vincent
The Breadwinner
Ferdinand
Beste niet-Engelstalige film
Una mujer fantástica (A Fantastic Woman) – Chili
Nelyubov (Loveless) – Rusland
The Square – Zweden
L'insulte (The Insult) – Libanon
Testről és lélekről (On Body and Soul) – Hongarije
Beste lange documentaire
Icarus
Abacus: Small Enough to Jail
Faces Places
Last Men in Aleppo
Strong Island
Beste korte documentaire
Edith + Eddie
Heaven is a Traffic Jam on the 405
Heroin(e)
Knife Skills
Traffic Stop
Beste korte film
Dekalb Elementary
The Eleven O'Clock
My Nephew Emmett
The Silent Child
Watu Wote/All of Us
Beste korte animatiefilm
Dear Basketball
Garden Party
Lou
Negative Space
Revolting Rhymes
Beste filmmuziek (Original Score)
Beste filmsong (Original Song)
"Mystery of Love" – Call Me by Your Name
"Mighty River" – Mudbound
"Remember Me" – Coco
"Stand Up For Something" – Marshall
"This Is Me" – The Greatest Showman
Beste geluidseffecten (Sound Editing)
Baby Driver – Julian Slater
Blade Runner 2049 – Mark Mangini & Theo Green
Dunkirk – Richard King & Alex Gibson
The Shape of Water – Nathan Robitaille & Nelson Ferreira
Star Wars: The Last Jedi – Matthew Wood & Ren Klyce
Beste geluid (Sound Mixing)
Baby Driver – Julian Slater, Tim Cavagin & Mary H. Ellis
Blade Runner 2049 – Ron Bartlett, Doug Hemphill & Mac Ruth
Dunkirk – Mark Weingarten, Gregg Landaker & Gary A. Rizzo
The Shape of Water – Christian Cooke, Brad Zoern & Glen Gauthier
Star Wars: The Last Jedi – David Parker, Michael Semanick, Ren Klyce & Stuart Wilson
Beste productieontwerp (Production Design)
Blade Runner 2049 – Dennis Gassner & Alessandra Querzola
Dunkirk – Nathan Crowley & Gary Fettis
The Shape of Water – Paul Denham Austerberry, Shane Vieau & Jeff Melvin
Darkest Hour – Sarah Greenwood & Katie Spencer
Beauty and the Beast – Sarah Greenwood & Katie Spencer
Beste camerawerk
Mudbound – Rachel Morrison
Dunkirk – Hoyte van Hoytema
The Shape of Water – Dan Laustsen
Blade Runner 2049 – Roger Deakins
Darkest Hour – Bruno Delbonnel
Beste grime en haarstijl
Darkest Hour
Wonder
Victoria and Abdul
Beste kostuums
Darkest Hour – Jacqueline Durran
Victoria and Abdul – Consolata Boyle
Beauty and the Beast – Jacqueline Durran
The Shape of Water – Luis Sequeira
Phantom Thread – Mark Bridges
Beste montage
Beste visuele effecten
War for the Planet of the Apes
Guardians of the Galaxy Vol. 2
Blade Runner 2049
Kong: Skull Island
Star Wars: The Last Jedi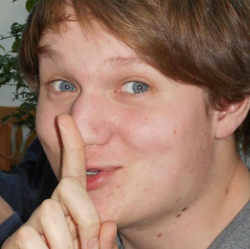 Latest posts by Sebastiaan Khouw
(see all)